Forster Lakeside Chinese Restaurant
Lakeside Chinese Restaurant in Forster
Eric and his team have one of the best Chinese restaurants in Forster. Call 02 6555 7975 for bookings.
Bookings Essential – max 10 people per booking
Call us
To book a table or order take away
We are open
Lunch from 12pm – Dinner from 5pm
Closed Tuesday
$9.50 Special
Any 2 dishes, with rice or noodles
Available Mon – Fri
Function Catering
We can provide catering for all your group functions, corporate meeting, birthday celebrations and more.
Please call 02 6555 7975 to discuss your needs!

Dishes marked
= CONTAINS NUTS
Dishes marked
= SPICY
Entrée
Different sauces available at extra cost
Mixed Entrée
Spring Roll, Chicken & Ham Roll, Dim Sim, Sesame Prawn Toast
1 of each
$8.50
Mini Spring Roll
8 pieces
$6.50
Dim Sim
Steamed or Deep Fried
6 pieces
$8.50
Chicken & Ham Roll
4 pieces
$7.00
Sesame Prawn Toast
4 pieces
$7.50
Prawn Cutlet
6 pieces
$16.00
Bacon & Prawn Roll
8 pieces
$16.00
Sang Choy Bow
4 serves
$15.50
Prawn Crackers
$4.00
Soup
| | |
| --- | --- |
| Sweet Corn & Chicken Soup | $6.00 |
| Sweet Corn & Crab Soup | $6.00 |
| Long Soup | $5.50 |
| Short Soup | $5.50 |
| Combination Long or Short Soup | $13.50 |
| Combination Long Short Soup | $14.50 |
House Specialties
| | |
| --- | --- |
| Thai Green Curry Duck | $24.00 |
| Crispy Chicken in Tangy Peking Sauce | $18.00 |
| Crispy Beef in Tangy Peking Sauce | $18.00 |
| Deep Fried Tenderloin Pork in Plum Sauce | $18.00 |
| Mongolian Lamb | $20.00 |
| Lamb in Special Sauce | $20.00 |
| Duck in Thai Red Curry | $24.00 |
| | |
| --- | --- |
| Malaysian Curry | $19.00 |
| Rendang Beef | $19.50 |
| Deep Fried Salt & Pepper Chilli Calamari | $19.50 |
| Deep Fried Salt & Pepper Chilli King Prawn | $22.00 |
| Satay Lamb | $20.00 |
| Braised Beef Peking Sauce | $18.00 |
Duck Dishes
Steamed Duck with:
| | |
| --- | --- |
| Mushrooms | $24.00 |
| Crab Meat Sauce | $24.00 |
Deep Fried Duck with
| | |
| --- | --- |
| Lemon Sauce | $24.00 |
| Plum Sauce | $24.00 |
| Orange Sauce | $24.00 |
| Peking Sauce | $24.00 |
Combination Dishes
Includes Chicken, Beef, King Prawn, BBQ Pork
| | |
| --- | --- |
| Curry Sauce | $19.00 |
| Satay | $19.00 |
| Sweet & Sour | $19.00 |
| Szechuan Sauce | $19.00 |
| Special Sauce | $19.00 |
| Mongolian | $19.00 |
| Garlic | $19.00 |
Omelet Dishes
with Gravy
| | |
| --- | --- |
| Plain | $11.00 |
| Ham | $18.00 |
| Chicken | $18.00 |
| BBQ Pork | $18.00 |
| Small Prawn | $21.00 |
| King Prawn | $22.00 |
| Combination | $19.00 |
Pork Dishes
| | |
| --- | --- |
| Sweet & Sour Pork | $18.00 |
| BBQ Pork in Plum Sauce | $18.00 |
Deep Fried Sliced Pork or Deep Fried Pork Ribs
| | |
| --- | --- |
| Plum Sauce | $18.00 |
| Peking Sauce | $18.00 |
| Szechuan Sauce | $18.00 |
| Salt, Pepper Chilli | $18.00 |
Fillet Steak Dishes
Braised Fillet Steak with
| | |
| --- | --- |
| Chinese Style | $18.50 |
| Satay Sauce | $18.50 |
| Garlic Sauce | $18.50 |
| Plum Sauce | $18.50 |
| Tangy Peking Sauce | $18.50 |
| Black Pepper | $18.50 |
| Mongolian Sauce | $18.50 |
| Szechuan Sauce | $18.50 |
Vegetarian Dishes
| | |
| --- | --- |
| Steamed or Stir Fried Mixed Vegetables | $15.50 |
| Vegetable Omelet | $15.50 |
| Steamed Green Vegetables in Oyster Garlic Sauce | $15.50 |
Braised Chicken or Beef with
| | |
| --- | --- |
| Kung Poh Chicken | $18.50 |
| Cashew Nuts | $18.50 |
| Ginger & Shallots | $18.50 |
| Vegetables | $18.00 |
| Mushrooms | $18.00 |
| Black Pepper Sauce | $18.00 |
| Black Bean Sauce | $18.00 |
| Oyster Sauce | $18.00 |
| Satay Sauce | $18.00 |
| Garlic Sauce | $18.00 |
| Garlic & Chilli | $18.00 |
| Sweet & Sour Sauce | $18.00 |
| Szechuan Sauce | $18.00 |
| Mongolian Sauce | $18.00 |
| Special Sauce (Sizzling) | $18.00 |
| Battered Honey Chicken | $18.00 |
| Battered Honey & Chilli Chicken | $18.00 |
Deep Fried Crispy Chicken Fillet
| | |
| --- | --- |
| Plum Sauce | $18.00 |
| Szechuan Sauce | $18.00 |
| Salt, Pepper Chilli | $18.00 |
Rice Dishes
| | |
| --- | --- |
| Large Boiled Rice | $7.00 |
| Small Boiled Rice | $6.00 |
| Large Fried Rice | $9.00 |
| Small Fried Rice | $8.00 |
| Special Fried Rice (Large Only) | $12.00 |
| Vegetarian Fried Rice | $10.50 |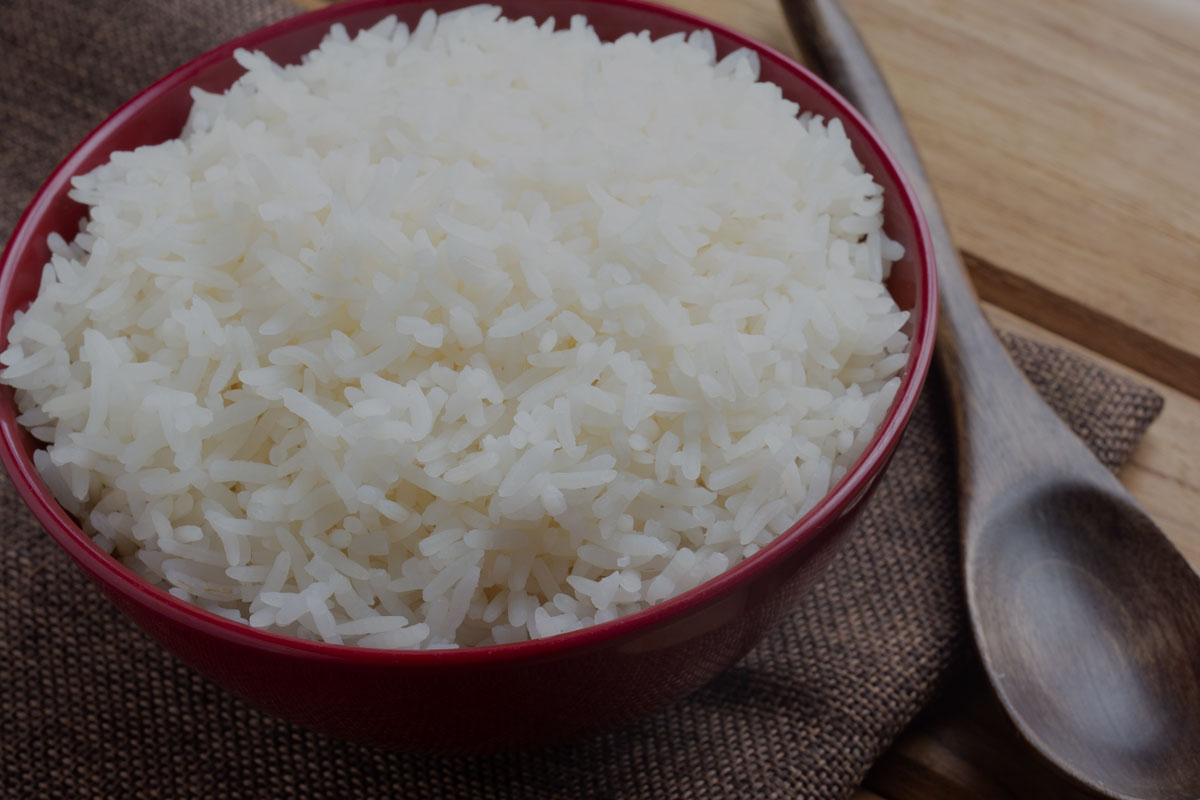 Deep Fried Sliced Fish
| | |
| --- | --- |
| Sweet & Sour Sauce | $18.00 |
| Salt & Pepper Chilli | $18.00 |
Braised Seafood Combination with
| | |
| --- | --- |
| Oyster Sauce | $22.50 |
| Garlic Sauce | $22.50 |
| Garlic & Chilli Sauce | $22.50 |
| Ginger & Shallots | $22.50 |
| Szechuan Sauce | $22.50 |
| Special Sauce | $22.50 |
Braised King Prawn with
| | |
| --- | --- |
| Vegetables | $22.00 |
| Cashew Nuts | $22.00 |
| Ginger & Shallots | $22.00 |
| Mushroom | $22.00 |
| Tangy Peking Sauce | $22.00 |
| Black Bean Sauce | $22.00 |
| Sweet & Sour Sauce | $22.00 |
| Satay Sauce | $22.00 |
| Garlic Sauce | $22.00 |
| Garlic & Chilli Sauce | $22.00 |
| Mongolian Sauce | $22.00 |
| Szechuan Sauce | $22.00 |
| Special Sauce | $22.00 |
Battered King Prawn
| | |
| --- | --- |
| Honey Sauce | $22.00 |
| Honey & Chilli Sauce | $22.00 |
King Prawn Fritters
| | |
| --- | --- |
| Sweet & Sour Sauce | $22.00 |
| Plum Sauce | $22.00 |
Curry Dishes
With Vegetables
| | |
| --- | --- |
| Chicken | $18.00 |
| Beef | $18.00 |
| Prawn | $21.00 |
| King Prawn | $22.00 |
Thai Red or Green Curry
with vegetables
| | |
| --- | --- |
| Chicken | $18.00 |
| Beef | $18.00 |
| Combination | $19.00 |
| King Prawn | $22.00 |
| Seafood | $22.00 |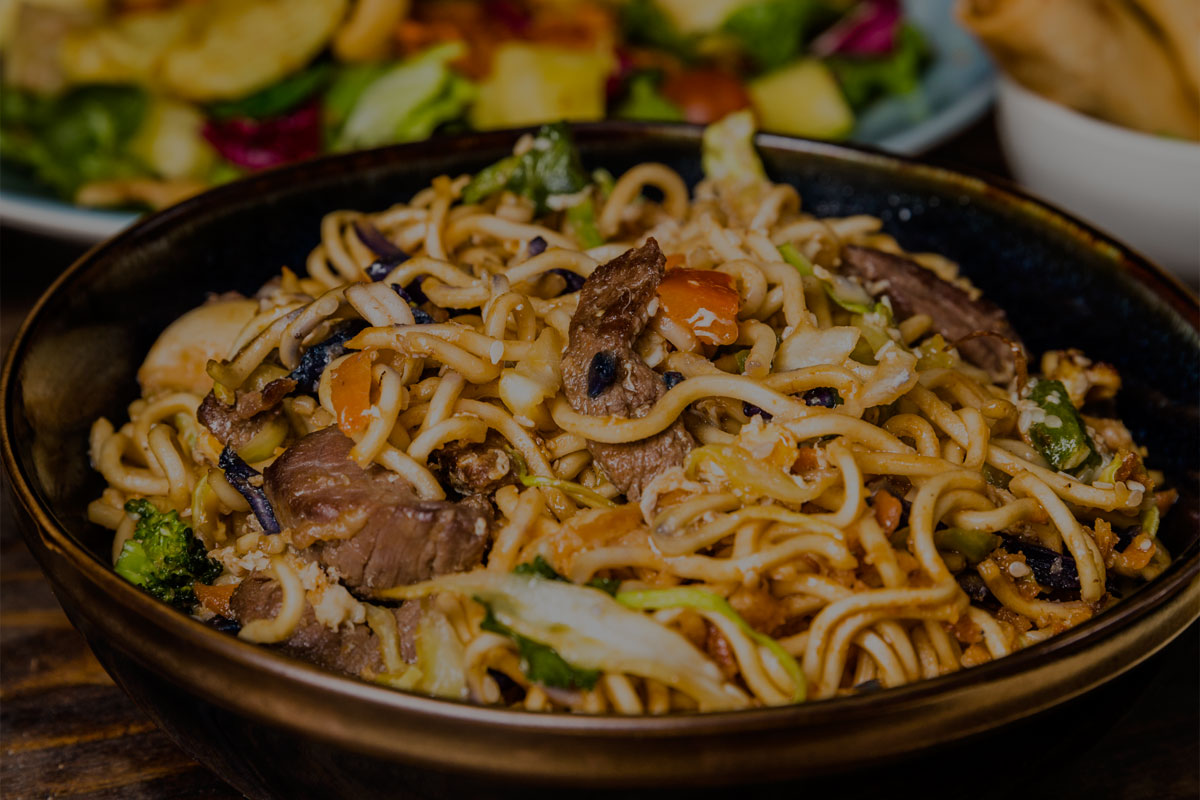 Children's Meals
| | |
| --- | --- |
| Fish Cocktails & Chips | $7.50 |
| Chicken Nuggets & Chips | $7.50 |
| Hot Chips | $4.50 |
Noodle Bar
| | |
| --- | --- |
| Singapore Noodle | $16.50 |
| Mee Goreng | $19.00 |
Pad Thai
| | |
| --- | --- |
| Chicken | $18.00 |
| Beef | $18.00 |
| Combination | $19.00 |
| King Prawn | $22.00 |
| Seafood | $22.50 |
Stir Fried Guei Teow
| | |
| --- | --- |
| Chicken | $18.00 |
| Beef | $18.00 |
| Combination | $19.00 |
| King Prawn | $22.00 |
| Seafood | $22.50 |
Chow Mein
Crispy noodle
| | |
| --- | --- |
| Chicken | $18.00 |
| Beef | $18.00 |
| Small Prawn | $21.00 |
| King Prawn | $22.00 |
| Seafood | $22.50 |
| Combination | $19.00 |
| BBQ Pork | $18.00 |
| Soft Noodle – Extra | $1.50 |
Laska
| | |
| --- | --- |
| Chicken | $18.00 |
| Beef | $18.00 |
| Combination | $19.00 |
| King Prawn | $22.00 |
| Seafood | $22.50 |
| Vegetables | $16.50 |
All prices are GST inclusive
VISA & MasterCard only – No American Express